We service, repair, and sell the following manufacturers products.

PENTAIR POOL PRODUCTS
Pentair Pool Products, the world's largest manufacturer of pool products, and offers more choices than any other company.  You can always find a pump, filter, heater, or other pool component that best matches the requirements of your specific application.
All Pentair products are designed to provide ease of installation and maintenance, energy-efficient performance, and outstanding reliability.  And for peace of mind, they're backed by one of the best standard warranties in the industry.
For pool products you can really depend on, trust Pentair Because Reliability Matters Most.
HAYWARD POOL PRODUCTS
Hayward Pool Products is a division of Hayward Industries, the leading manufacturer of fluid control equipment including custom engineering applications for a myriad of industrial uses as wells as advanced recirculation systems for residential swimming pools.
Since 1923, Hayward Pool has been helping pool and spa owners enjoy the pleasures of pool ownership and has continually reinvested in its resources to set the standard for products engineered to perform in the most demanding applications. In addition to designing for performance, Hayward makes environmentally friendly products with some of the highest energy efficiency ratings on the market.
Our products include a full line of state-of-the-art pumps, filters, heaters, automatic pool cleaners, and controls high-quality components engineered to work together to keep your pool at its best. One component cannot overwork another, so pools sparkle sooner, and energy goes further, which helps extend the life of each product. Moreover, we stand behind our claims with an exclusive "bumper-to-bumper" extended warranty on all products when the Total Hayward System is installed


JANDY POOL PRODUCTS
Now is the ideal time to create a customized backyard environment for you and your family. Not only are today�s pool and spa professionals capable of creating the paradise you have always imagined, today's pool and spa products are more intelligent, efficient and hassle-free than ever before.
With Jandy pool and spa products, you can spend time enjoying your pool and spa, rather than maintaining it. From our award-winning control systems and pool and spa heaters to waterfalls, automatic cleaners, and more, Jandy products offer the convenience, performance and advanced technology you demand.
STA-RITE POOL PRODUCTS
The water is always "just right" with pool and spa pumps, filters, cleaners, heaters, lights, fittings and accessories from Sta-Rite.
We pioneered the use of tough and rugged high – grade thermoplastics for use on pool products in the 1960s. Today, we are a leading worldwide manufacturer of a complete line of innovative pool and spa products that help keep pool water clean and refreshing and spa water warm and inviting.
Our pool and spa products are on the enchanting and alluring pools at the homes of some of Hollywood's brightest starts. They bring water to life at posh resorts where they make water sparkle and dance, and at today's popular water parks where they provide smiles and excitement or relaxation by providing the propulsion that sends clean cool water down slides or help it meander through lazy river rides and other amusements.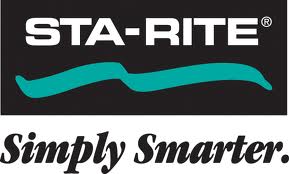 POLARIS
Polaris is the #1 selling swimming pool cleaner in the world. This visionary class of swimming pool cleaners has become the benchmark against which all other pool cleaners are compared.